Paint Shield® Microbicidal Paint is a Sound Investment for Indiana Clinic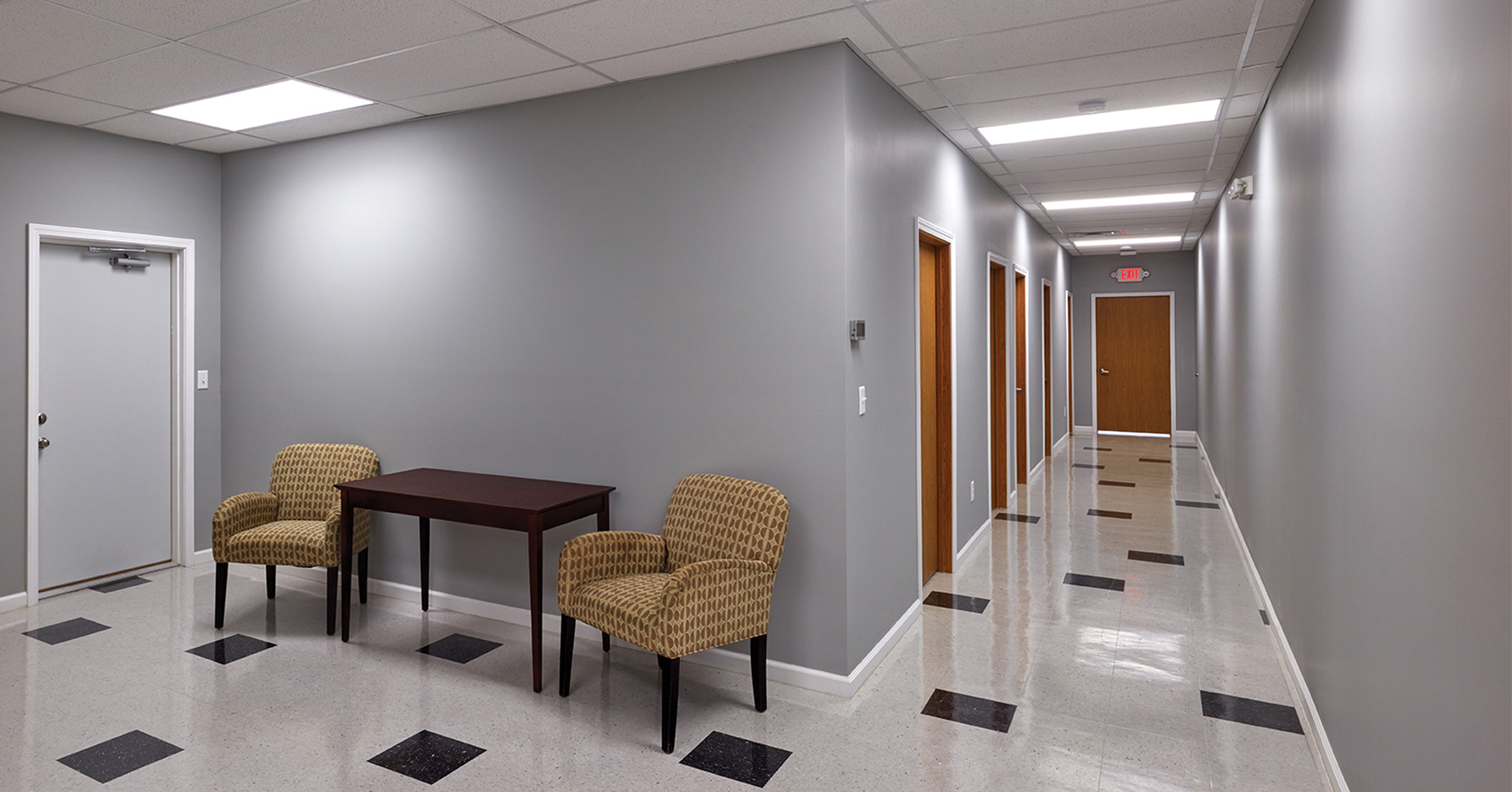 Paint Shield
®
Paint Project Profile:
Foundations Family Medicine
Though it has a population of less than 5,000, Austin, Indiana has been thrust into the national spotlight as a small Midwest city with a disproportionately large HIV outbreak.
The need to address this situation was part of the impetus for the Knobstone Development Group, Inc. to partner with Foundations Family Medicine to build a new addition to their Austin clinic.
"We wanted the community to know that we care and are investing in them," explains Dr. Will Cooke of Foundations Family Medicine.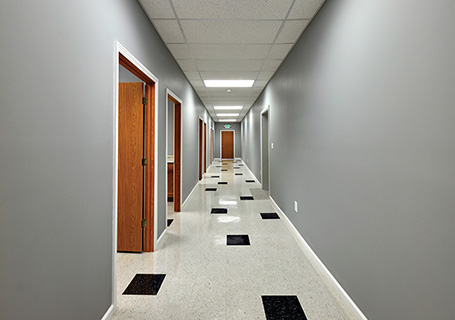 To continue to serve the community, he says, they needed to add more patient care rooms and supporting spaces. They also wanted to make sure much-needed services like behavioral health and counseling services were locally accessible.
"A portion of our residents do not have transportation to neighboring communities for healthcare, resulting in limited or no care," Cooke says. "We wanted to provide as much care as possible in the city of Austin."
Aligns with their mission
Using new Sherwin-Williams Paint Shield® Microbicidal Paint was a key part of the spec for the new addition.
Bill Sears, president of the Knobstone Development Group, was searching for the best possible paint product for the rural healthcare clinics his company works with. He learned of the revolutionary new coating when discussing the project with local Sherwin-Williams reps.
"Paint Shield Microbicidal Paint was just what we were looking for," he says.
Paint Shield Microbicidal Paint is the first EPA- registered microbicidal paint and kills greater than 99.9 percent of Staph (Staphylococcus aureus), MRSA (Methicillin-resistant Staphylococcus aureus), E. coli (Escherichia coli), VRE (Vancomycin-resistant Enterococcus faecalis) and Enterobacter aerogenes within two hours of exposure on the painted surface.
It continues to kill 90 percent of these bacteria even after repeated contamination for up to four years when the integrity of the surface is maintained.
Paint Shield Microbicidal Paint was applied on walls in patient rooms, offices, laboratory and waiting areas. Painters cut in the paint with a brush and then rolled, and found it easy to work with no major learning curves.
"The painters loved it. It applied as you'd expect most latex, eg-shel products to apply," Sears says. "We are really excited about the potential of this product for use in other healthcare facilities. We would definitely recommend the use of Paint Shield Microbicidal Paint to others."
The use of a technologically advanced product like Paint Shield Microbicidal Paint also ties in perfectly with the values and mission of Foundations Family Medicine.
"The entire community uses this facility, from small children to the elderly, those in for a physical, well child visit, pregnancy, and sick visits," Cooke says. "We wanted to provide another layer of protection for each patient and visitor."
They also believe strongly in investing in the latest technology to provide the best service to the Austin area.
"Even before the HIV outbreak we had a need, as a rural community, to invest in local healthcare and technology for our community," Cooke says.
The area has already seen results from the care given by Foundations Family Medicine, with a 73 percent full viral suppression of HIV in the community – compared to a 25 to 50 percent rate nationally.
"We have done this through telemedicine, ECHO clinics, patient portals, etc.," Cooke says. "So, it is exciting for us to embrace this new coating technology as well."
At Sherwin-Williams, we're committed to continually developing innovative coatings and programs to help make your facility run smoothly while controlling maintenance expenditures. With more than 4,300 stores and 2,700 sales representatives across North America, personal service and expertise is always available close to your site. Find out more about Paint Shield Microbicidal Paint at your nearest Sherwin-Williams store or to have a sales representative contact you, call 800-524-5979.